Thursday, September 28, 2017
Social Event | September 28 | 10 a.m.-12 p.m. |  The Center at the YWCA
 2600 Bancroft Way, Berkeley, CA 94704
 Berkeley International Office(BIO))
The Berkeley International Office would like to invite spouses and partners of international students and scholars to attend the Fall 2017 International Spouse and Partner Welcome Reception on Thursday, September 28th.

Come meet other spouses and partners who are new to UC Berkeley and learn about campus and community resources in the Berkeley area.

Light refreshments will be served....   More >
Information Session | September 28 | 12-1:30 p.m. | 554 Barrows Hall
 Juan Esteva, Director, McNair Scholars Program
 Office of Undergraduate Research
The McNair Scholars Program prepares selected underrepresented or low-income UC Berkeley undergraduates for graduate study at the doctoral level. The goal of the McNair Scholars Program is to increase the number of underrepresented students in doctoral programs.
Special Event | September 28 | 12-1 p.m. | 205 South Hall
 Sean Zadig, Director, Yahoo Threat Investigations
In 2014, Yahoo faced a sophisticated attack by Russian intelligence services. What did Yahoo learn, and is this the new normal?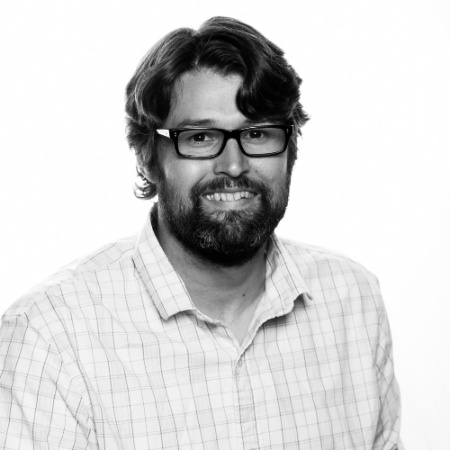 Miscellaneous | September 7 – December 7, 2017 every Thursday with exceptions | 1-4 p.m. | 260 Mulford Hall
 Caitlin Green or Marie Dutton, Pre-Health Advisor
Meet with a Pre-Health Advisor on a first-come, first-served basis. For students exploring, preparing for, and/or applying to medical school and other health professional graduate programs.
 Open to currently enrolled students and Alumni Advantage members.
Tour/Open House | January 6, 2017 – December 30, 2018 every Sunday, Thursday, Friday & Saturday with exceptions | 1:30-2:45 p.m. |  UC Botanical Garden
Join us for a free, docent-led tour of the Garden as we explore interesting plant species, learn about the vast collection, and see what is currently in bloom. Meet at the Entry Plaza.

Free with Garden admission
Advanced registration not required

Tours may be cancelled without notice.
For day-of inquiries, please call 510-643-2755
For tour questions, please email gardentours@berkeley.edu...   More >
Special Event | September 25 – 29, 2017 every day | 2-5 p.m. | César E. Chávez Student Center, GenEq Community Space, Rm 202
LOVE POSTERS: a space to heal and affirm each other in commUNITY! Join us for a week of healing, love, community, and creativity through poster making.
Special Event | September 28 | 3-4:30 p.m. | 2515 Tolman Hall
 Dr. Urvashi Sahni
Dr. Urvashi Sahni will be discussing her recently published book, Reaching for the Sky.The book focuses on the Prerna Girls School, which Dr. Sahni founded in 2003 to educate low-income girls facing social and material barriers to education. She has championed a revolutionary critical pedagogical approach to education that enables girls to reflect critically on their lives, develop voice, and...   More >
Special Event | September 28 | 4-7 p.m. |  Faculty Glade
 Berkeley International Office(BIO))
Come one, come all to the International Student Carnival! Enjoy a sunny afternoon in Faculty Glade with friends, carnival games, food, prizes, water balloons, a photo booth, face painting, and so much more! Meet and mingle with new and continuing students from all across the globe. This event is sponsored by Berkeley International Office and the International Student Association at...   More >
Social Event | September 28 | 4-5:15 p.m. | Haviland Hall, Social Research Library
 Stephen Hinshaw, Professor, Department of Psychology
 Social Research Library
Stephen Hinshaw grew up in Columbus, Ohio and attended Harvard and UCLA. A professor of Psychology (UC Berkeley) and Psychiatry (UC San Francisco), he is an international presence in clinical psychology/mental health, with over 320 articles/chapters and 12 books. He received a Distinguished Teaching Award in 2001; his Teaching Company ('Great Lecture') series, "Origins of the Human Mind,"...   More >
Information Session | September 28 | 6-7:30 p.m. | Soda Hall, Wozniak Lounge (430)
 Electrical Engineering and Computer Sciences (EECS)
Come join us this today in the Woz to learn more about internship and full time opportunities at Xilinx, the leading provider of the FPGAs, SoCs, MPSoCs and 3D ICs that drive many of today's advances in Machine Learning, Data Analytics, and Video Processing.

Xilinx enables applications that are both software defined, yet hardware optimized – powering industry advancements in Cloud Computing,...   More >
Meeting | September 28 | 7-8 p.m. | 102 Sproul Hall
 Christina Hirt, Wetlands Research Associates, Inc.
 Association of Environmental Professionals
The Association of Environmental Professionals Berkeley Chapter is trying to restart this year with a robust founding class and welcomes any and all students considering an environmental career or interested in exploring the field's possibilities. There are immediate leadership opportunities available to new members. We will be discussing who we are, our goals for the semester, asking YOU what...   More >
Meeting | September 28 | 7-8 p.m. | 102 Sproul Hall
 Christina Hirt, Wetlands Research Associates, Inc.
 Association of Environmental Professionals
The Association of Environmental Professionals Berkeley Chapter is trying to restart this year with a robust founding class and welcomes any and all students considering an environmental career or interested in exploring the field's possibilities. There are immediate leadership opportunities available to new members. We will be discussing who we are, our goals for the semester, asking YOU what...   More >