Thursday, October 12, 2017
Information Session | October 12 | 9-10 a.m. |  Online
 Beth Hoch Leven, Director of Academic Affairs; Megan Braverman, Student Services and Admissions Advisor
 Fung Institute for Engineering Leadership
We invite you to join us online for an infosession, led by Fung Institute for Engineering Leadership and current Master of Engineering students and alumni, to learn about our one-year Master of Engineering Program.
Special Event | October 12 | 12-1 p.m. | 205 South Hall
 David Dill, Stanford University
All of the factors are in place for electronic tampering with U.S. election outcomes. David Dill describes the problem and the solution.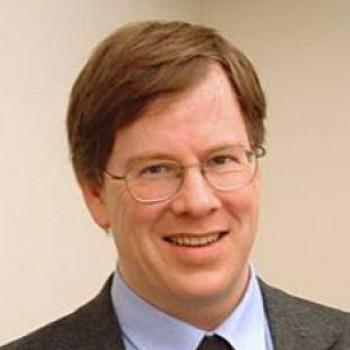 Information Session | October 12 | 12-1 p.m. |  Online
Whether you are a career changer or already working in the field, understand how this program can help you plan an academic program of study and initiate the graduate- school application process.
Miscellaneous | September 7 – December 7, 2017 every Thursday with exceptions | 1-4 p.m. | 260 Mulford Hall
 Caitlin Green or Marie Dutton, Pre-Health Advisor
Meet with a Pre-Health Advisor on a first-come, first-served basis. For students exploring, preparing for, and/or applying to medical school and other health professional graduate programs.
 Open to currently enrolled students and Alumni Advantage members.
Information Session | October 12 | 2-3:30 p.m. | 9 Durant Hall
 Leah Carroll
 Office of Undergraduate Research
If you need to write a grant proposal, this workshop is for you! You'll get a headstart on defining your research question, developing a lit review and project plan, presenting your qualifications, and creating a realistic budget.

The workshop is open to all UC Berkeley students (undergraduate, graduate, and visiting scholars) regardless of academic discipline. It will be especially useful for...   More >
Memorial | October 12 | 5-6:30 p.m. | Simon Hall, Boalt 295 (Warren Room)
 Hon. Abby Abinanti, Chief Judge Yurok Tribe and Co-chair, Judicial Council's Tribal Court-State Court Forum (CA)
 Thelton E. Henderson Center for Social Justice, Center for Native American Issues Research on
Many of today's Human Beings have an exaggerated belief in the importance of their status in the world. We are part of a universe, and we often fail to be appreciative of our proper role/relationship in terms of the Earth, other beings, and each other. The United States views itself as the greatest power on Earth, but with great gifts come great responsibilities. These include a willingness to be...   More >
Information Session | October 12 | 6-7:30 p.m. | Soda Hall, Wozniak Lounge (430)
 Electrical Engineering and Computer Sciences (EECS)
Workday is a software company that provides cloud-based HR & financial management services to a wide portfolio of companies. We aggressively seek the best and the brightest college students and graduates to join Generation Workday, a program that's uniquely designed to nurture, develop, and challenge our future leaders. If you are passionate, fun, and live for breakthrough ideas, you should join...   More >